Seeking the New Third Place
When work and home are all at home, where is the third place to escape to?
I hope you're finding creative ways to be festive while safe on this Halloween weekend. I gave myself a four day weekend as I took PTO this past Thursday and Friday. It's been a very relaxing few days, spending a lot of it cooking food and going to the beach. I posted a photo on Twitter of my laptop and sketchbooks.
Some replied to me and say to disconnect and take my vacation. The reality is that those activities were the joy of my vacation, and what I realized is in more precedented times I would be at a coffee shop in a city I traveled to do this. I would have escaped to my third place.
Whether you're familiar with the term or not, you likely have a third place. The term was coined by Ray Oldenburg in his 1989 and refers to the place outside of your home or work where you can relax and hang out. These venues can be coffee shops, barbershops, gyms, or type of location likely between work and home.
I'm an introvert. During my childhood, my mother would often say if I was on a remote island by myself I could survive there for the rest of my life because I would love the time alone so much. I find so much peace and tranquility in reading a good book, sketching out an idea, or simply sitting and thinking (noodle and doodle).
I've lived in eight cities during my life so far and found that my favorite third places are either coffee shops or any type of diner restaurant (mainly because I love hash browns so much). Essentially, my vibe goal is Melanie Laurent in Inglourious Basterds reading The Saint in New York at a diner with a glass of wine. For me, reading at the third place transports me to a whole new world.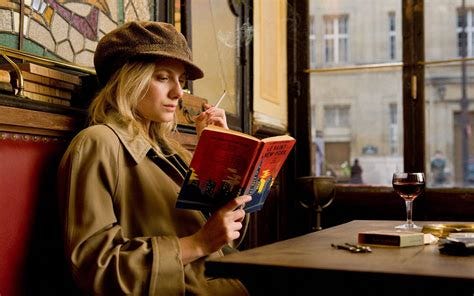 If I listed out all of the coffee shops that have been critical third places, it would sound like the litany of the saints. Aside from the obvious beverage offered, I gravitate towards coffee shops because of the ambiance it creates, often with music, conversing humans, and. Place for serendipity to happen.
Where is the third place now?
Now the obvious question...where does the third place go when you can't go anywhere with the pandemic? What do you do when the first, second, and third place is now quite literally all the same place?
As the pandemic stretched beyond what we hoped, I found myself organically creating a third place. There was no intentional design and it started small. I put a recurring Zoom calendar invite with a group of friends on Twitter for Saturday mornings. There was no obligation for anyone to show up and simply acted as a remote social space for us to see each other. What started as a small experiment became more of a routine. I believe this worked because there was no pressure to show up, whereas you probably should show up to your Zoom meeting at work. Low key reduces the pressure.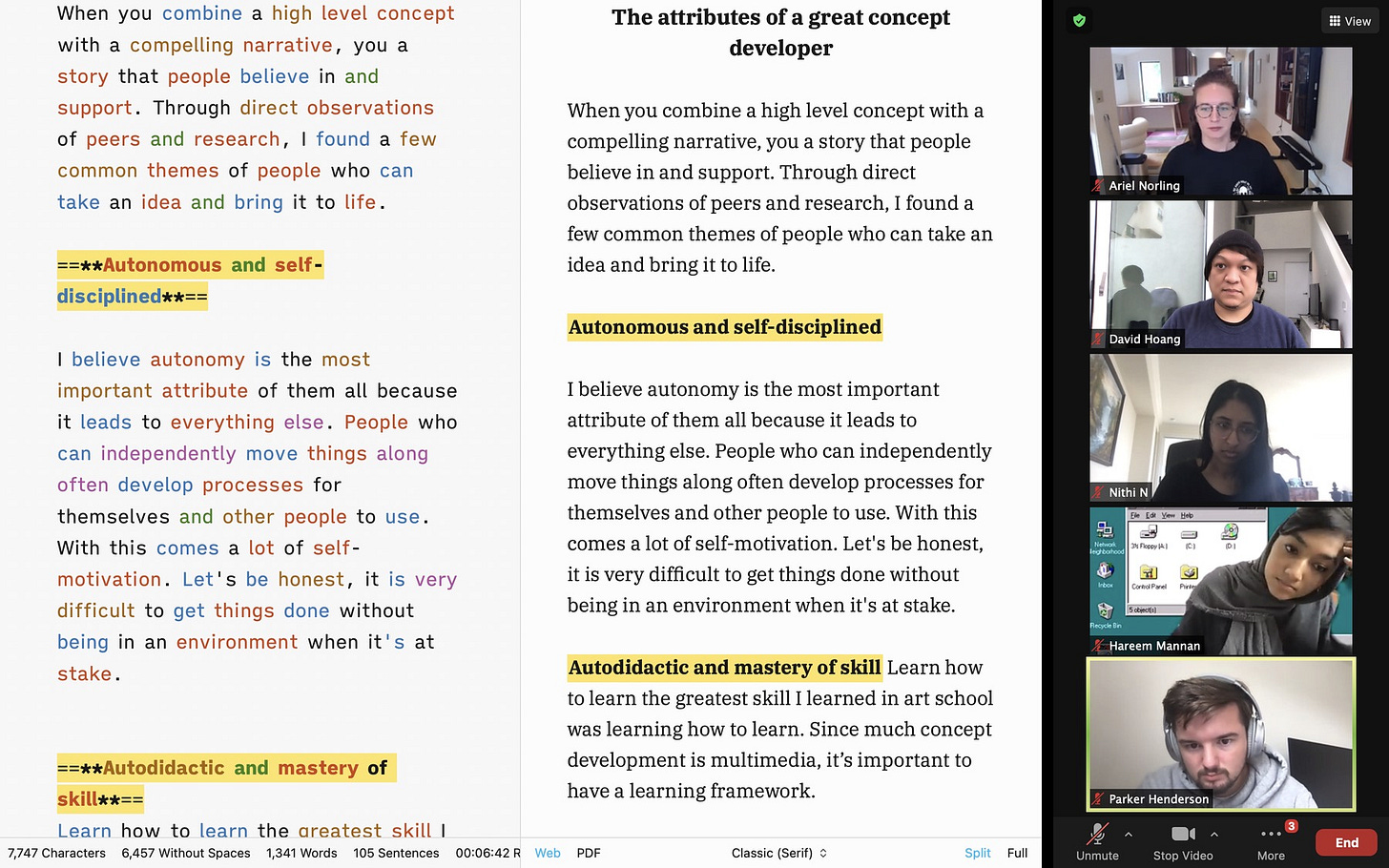 After these Saturday hangouts, I would spend the rest of the morning and afternoon writing. Upon discovery that many other friends work on passion projects (whether to get through the pandemic or explore an idea), we started gathering to turn them into low key cowering sessions.
Designing the ambient environment
Having been inspired by my friends, I started thinking about how I could create an environment in my place to foster a sacred space for the third place.
Let's acknowledge that not everyone has the luxury of working with space. You'll often read on Twitter about people (usually a person from a very represented background) talk about how people should be professional and not use a Zoom background. The reality is space to work or stable internet might be tough for people. With this in mind, let's see what we can do to be creative about it while we understand it may not be possible.
I'm used to living in a small space, with the tiniest ever being in a small Parisian flat with three people. It was honestly about 50 square meters. Somehow, we found a place to create work and joy in such a small location.
Now in Santa Monica, I live in a studio loft space that is modest in square footage. I created myself a tiny corner in my bedroom to read, write, and having a nice cup of coffee. It's my escape from my desk that is often associated with work. Some of the elements I have in my corner space to create more of a third place experience:
Books, lots of books

A few plants plants

A place for me to sit and draw, read, or write comfortably for a long time

My cat (when he comes upstairs)

A SONOS speaker to play music (of course with Chillcow's loslafi hiphop music playlist)

Good lighting
Creating ambient noise
The ambient experience of Zoom feels so artificial as you speak to a bunch of people on mute. One day during a Zoom meeting, I forgot to turn off my music. Since I wasn't sharing my audio, talking to people with the music playing really provided this sense of tranquility for me. It was so calming and helped reduce any anxiousness of trying to work at home during a pandemic—a temporary escape. Ever since then, I've been playing music in meetings and try really hard not to bob my head to the tunes people cannot hear.
Connecting others
The ambiance of space is really important, though what is crucial is the ambiance of human connection. I can't tell you how many times I found a new collaborator, potential business partner, or future colleague simply by sitting at a coffee shop and organically conversing. The value of a third place is serendipity can be introduced that doesn't invade your home and workplace.
One of my personal focuses is to find ways to open opportunities for people. Any time I have a remote third place gathering, I make a conscious effort to invite others in.
I miss my third place so much. I can't wait until it's safe for me to walk to a coffee shop with my sketchbook and be present with my friends. The remote third place isn't what I want long-term, but I miss the ambient presence of humans, and we're going to find a way to make it work.
Reach out to your friends and family and create the third place. I bet many of them are searching for theirs too.