Low Key, High Risk: The Super Chill Side Hustle Method
Issue 08: How to even try to work on things in 2020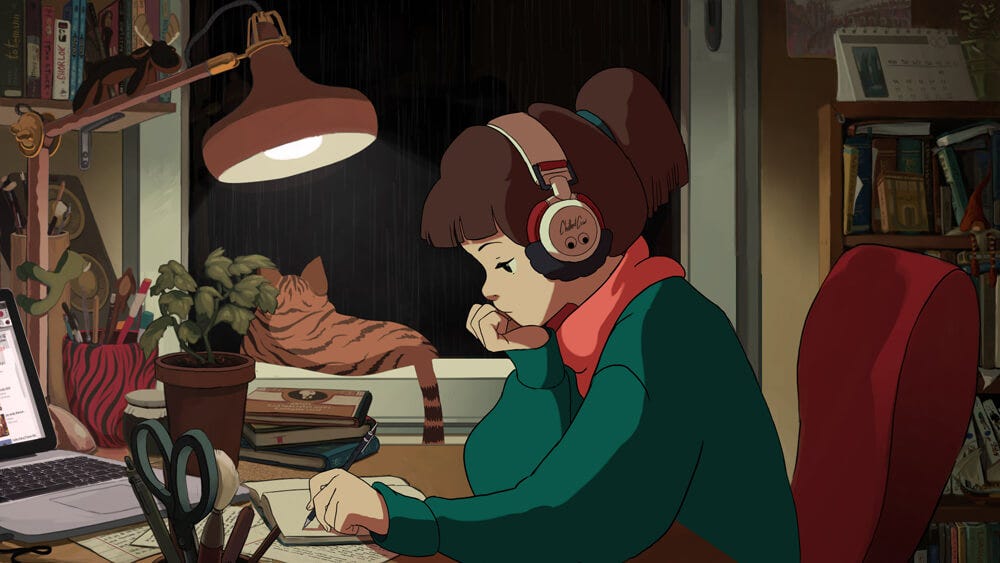 It's October, Q4, the final 3 months of the year. Like many of you, I am terrified of what the final act of the most volatile year in ages will bring. I encourage people not to ask "Can 2020 get any worse?" as I think it's proven to us over-and-over again that it can. Betty White is still alive, and we need to keep it that way.
Despite the tough year in the world, I've been trying my best to keep it super chill on the weekend. For those who don't know me, I always like to work on something. Whether it's a piece of art I want to make or working on the 100th Good Reads competitor, I like side projects. I'm convinced 1 out of 5 designers have a Good Reads competitor as their side project (metrics not verified).
There was a skit on the show In Living Color called "Hey Mon", where Damon Wayans portrays a hard-working West Indian family who balks at the idea of someone for having one job.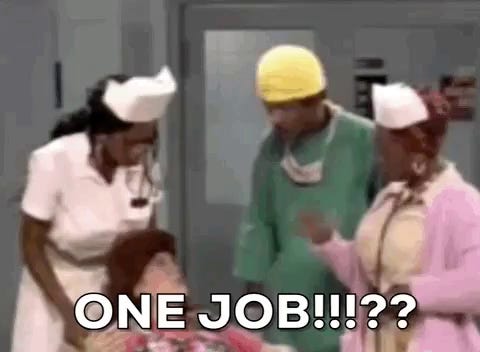 I don't consider myself someone who is greedy or a workaholic, rather someone fortunate to do work at the intersection of technology, art, and building things. It's a privilege to do such a thing professionally.
The top question right now: "How are you working on anything right now?"
Given the current landscape of the world, it is okay to do nothing, or ever. With the exception of outings to an empty beach or riding my bike, and admittedly sneaking to get crab hand rolls from Sugar Fish, I'm doing my best to stay at home during the pandemic.
This means there is a lot of free time to work on stuff. However, I don't want to sit at a screen for seven days straight, I needed to devise a way to do super chill side hustling. I start with a rolling Zoom meeting I have with a group of friends, known as the Joey Banks Weekend Crew (a story for another time). Think of it as a standup for us to see how each other are going. With a coffee in hand, we talk a lot about what we're planning to do for the weekend.
Proof of Concept is therapeutic for me. The topics I write about are a collection of ideas I've had over the years being added bit-by-bit until it shapes into a formed idea. Writing a newsletter that has nothing to do with work gives me the freedom to write things in a chill way and now part of my weekend routine. My routine is firing up poolside.fm and write on the iPad Pro (I try my best not to use a laptop on weekends).
Make to easy to put down and pick back up
These days, how I feel mentally on the weekend is a tossup. There are tough days and there are tough weeks at times. That's why I keep it easy to walk away from side projects this year. I really can't be obliged to do anything at the moment. Whether it's an application or writing, I want to leave it in a state easy enough to come back to it like micro-projects. There've been projects that I've decided not to pursue, or punt to 2021, and that's okay.
Collect the ideas and nudge them along
The best way for me to collect ideas is through physical notebooks. as much as I'm keen on the iPad Pro, there is a great sensation of writing on paper; like e-ink but better. Once I fill up sketchbooks I scan them in and let ideas grow similar to planting seeds in a garden.
After that, there are three apps I use to structure the ideas:
Notion: I use it to structure projects in my own Kanban Board (I don't use it for writing)

Mind Node: A great tool for the Mac that helps you build connections and correlations. I use it for idea generation

Obsidian: A great Markdown app for the Mac that allows backlinking. It's like Roam Research that's not Roam Research
The key for me is keeping projects moving along enough to tend to the idea. I'm certainly not setting a deadline for side projects this year.
Low key allows high risk
Make it not feel like work. The beautify of a side hustle (in my mind) is you have no obligation to finish it. Sure, it'd be great to seek it out and achieve it, but it should be e pretty low stakes.
When you keep things low key, you're able to take more risks.
Build your portfolio of chill ideas, and enjoy the weekend. It's healing by association like a cat purring.
Hey mon, got to go to work!
---
Notes
I'm bad at counting and realized this is Issue 008, so we'll reset the count