Fueling Creativity with Mind Maps
How I use this method to get work done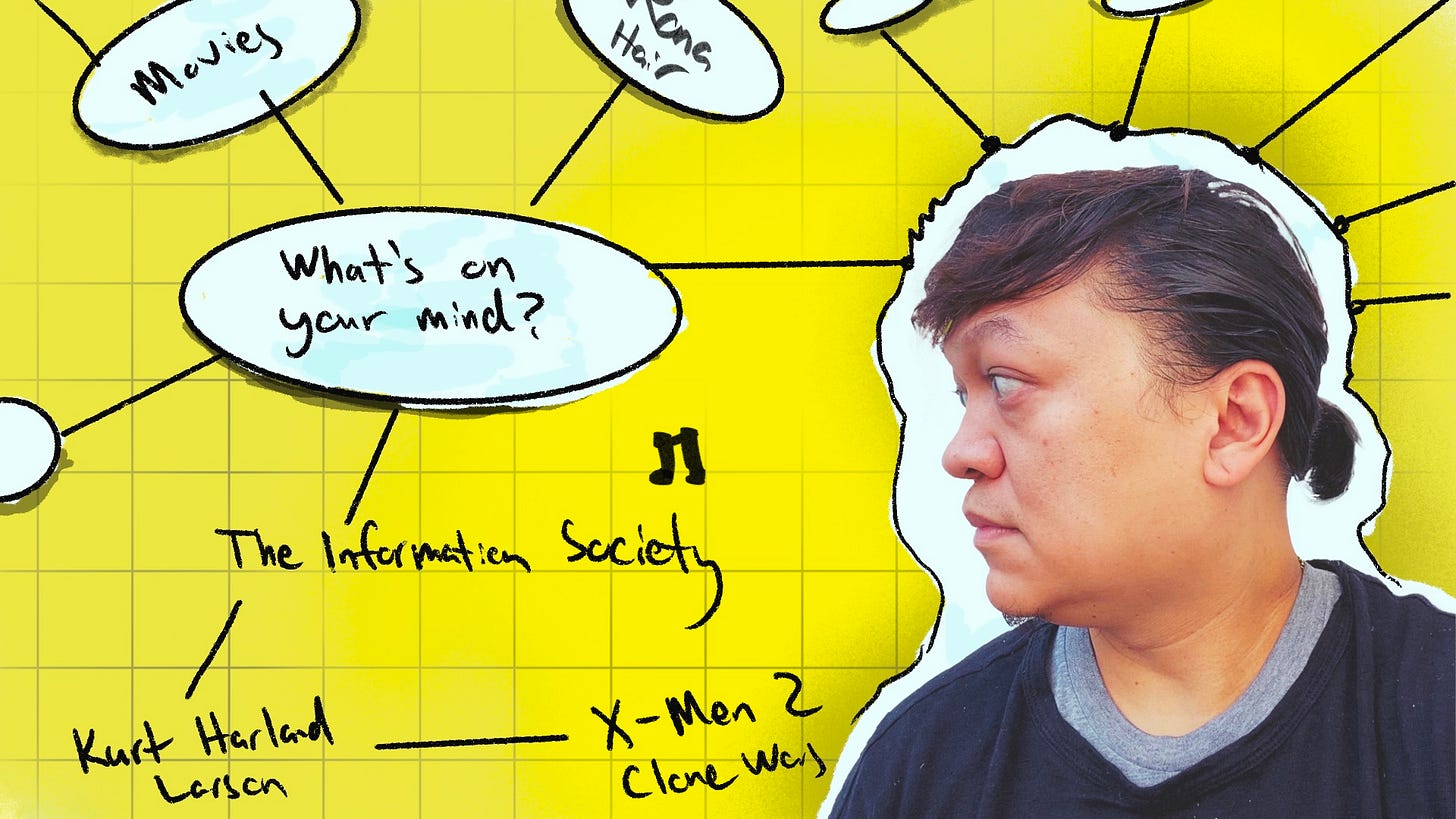 On the surface, I'm not a very organized person. I admire people who post beautiful photos of their clean workspace. Mine always has piles of sketchbooks, post-it notes, and random USB-C cables. On a deeper level, the organization is clear in my head.
When I was a child, my mom would get on me about the messes I made. I remember asking her not to touch my piles because I knew how everything was organized. In the classroom and workplace, people often expect linear thinking. I often felt like an outlier with my way of learning and thinking. The way I like to think is more like a search engine than a folder structure.
Edward de Bono is quite possibly one of the greatest influences of my career. The professor from Malta is the originator of the term lateral thinking, which is a manner of indirect and creative approach via reasoning that is not immediately obvious. de Bono believes that creativity is a skill that can be developed, not some given talent. Though creativity might come more naturally to some people, it can be developed like any other skill. Lateral thinking encourages movement value vs. judging the true value. Roughly put, lateral thinking encourages creative approaches to problem-solving.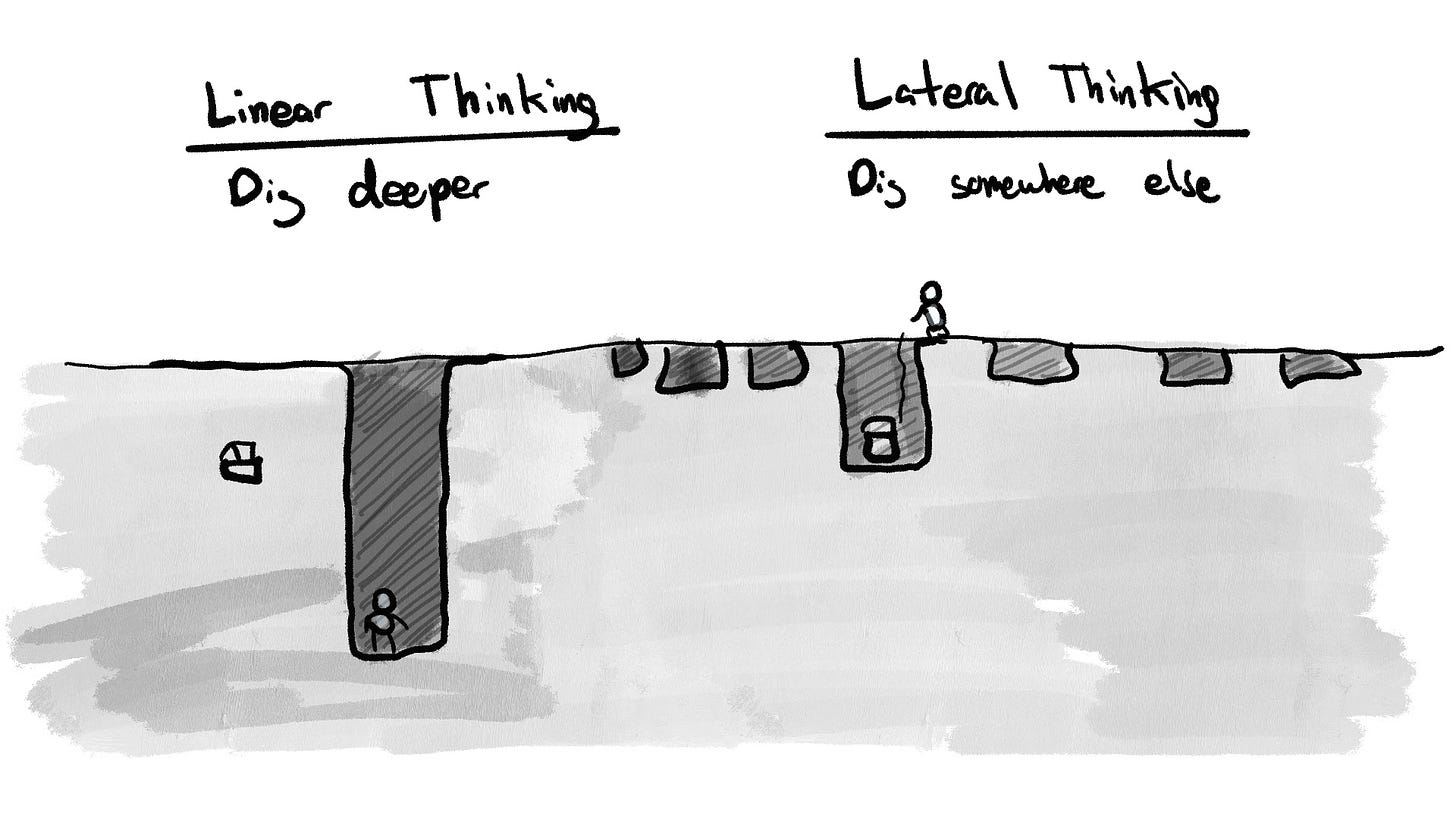 From this discovery of lateral thinking, I learned the concept of mind mapping, a method whose name was coined by Tony Buzan on the BBC's Use Your Head in 1974.
Though you may be familiar with mind maps, it might not be clear the value they serve until you try it. I am a non-linear thinker, meaning I learn based on a correlation of many things instead of a linear way which might be more structured.
Steve Jobs once said, "You can't connect the dots looking forward; you can only connect them looking backwards. So you have to trust that the dots will somehow connect in your future."
(I give myself a one Steve Jobs quote per year quota, and I'll use it now since the year is almost over.)
That's why I mind map, to connect the dots that are ideas, experiences, and concepts in ways I might not have discovered. It doesn't predict the future for me rather gives me patterns to look for. In addition to connecting things laterally and visually organize, I find it helps me recall things. Learning is essentially forging new connections. As Neuropsychologist Donald Hebb once said, "Neurons that fire together, wire together."
Let's try it now
Mind maps might make more sense if you give it a try. Though there is a lot of great software for mind mapping, you can create an analog one. Get a piece of paper and writing utensil and let's make one.
1. Creating the main node
The main node is a central point. It could be the title of a post or the key element you want to expand on. Put the main node at the center so you can add other nodes to branch out.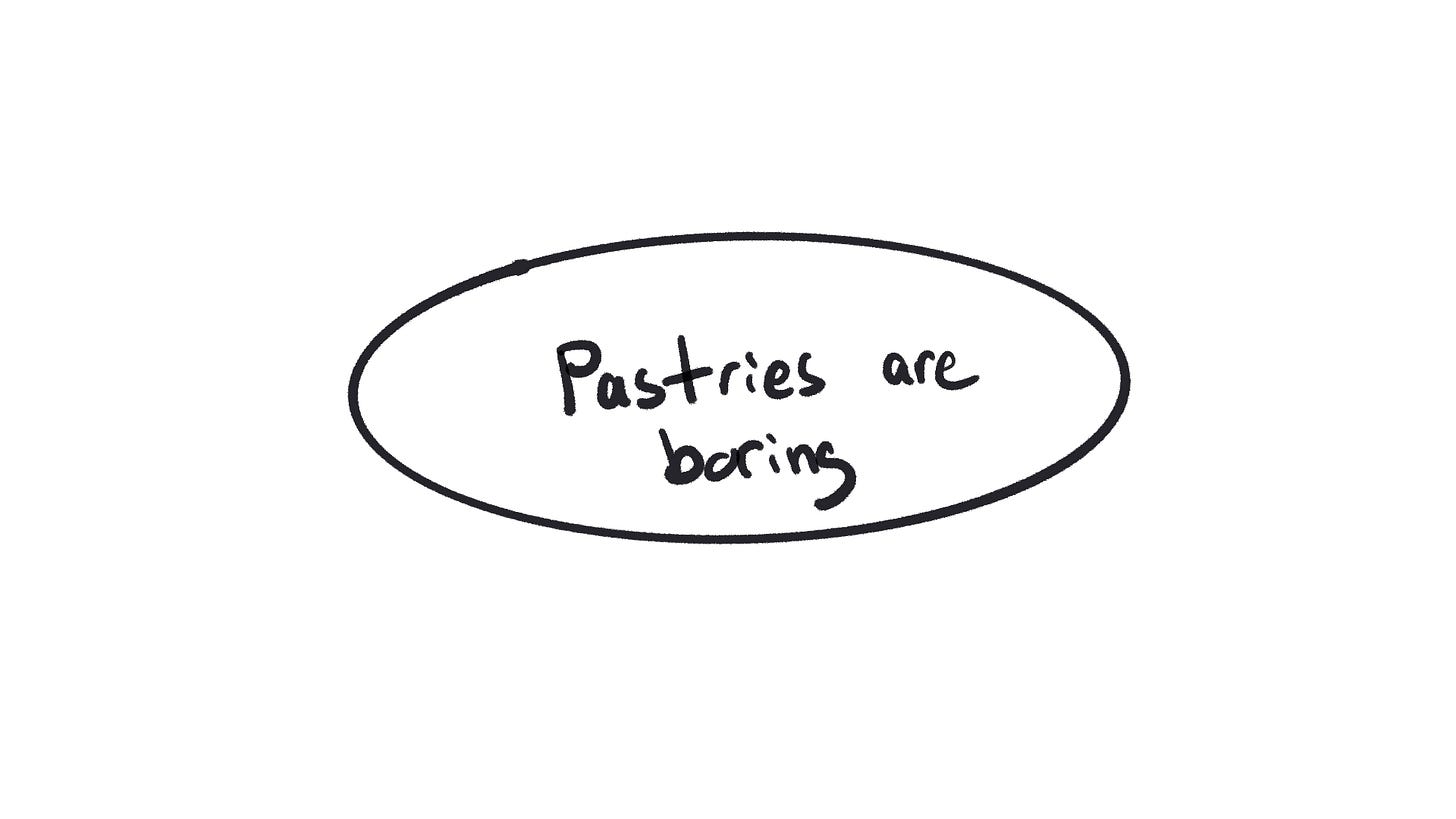 2. Add more nodes to branch out
Create branches from the main node and add other elements to it. This could be associative ideas or building on top of the main node. The idea is to start from the center and continue to expand.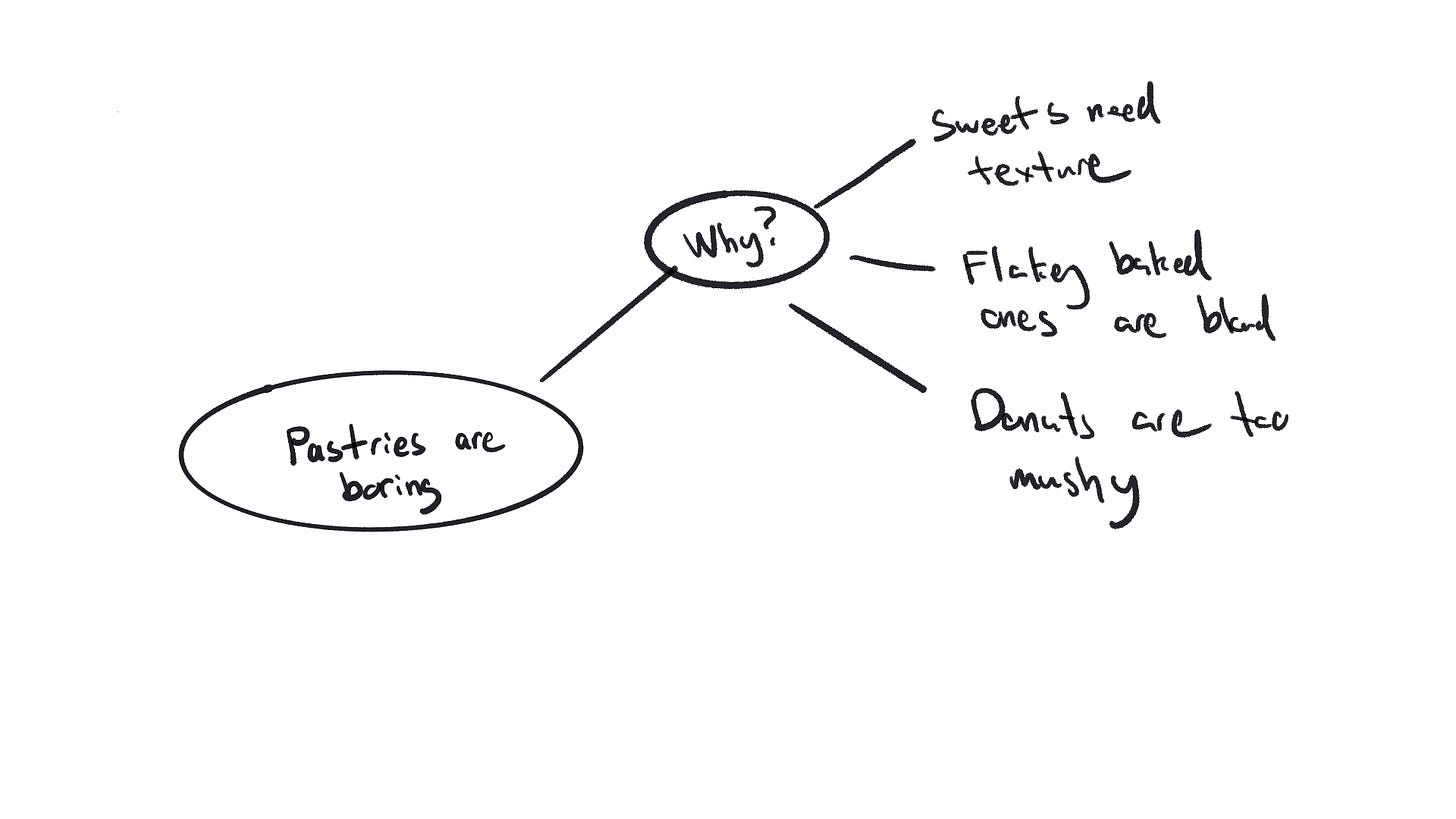 3. Add visual correlations
As you get more nodes, adding visual signifiers can help you make additional connections. Add images, doodles, and lines to create correlations.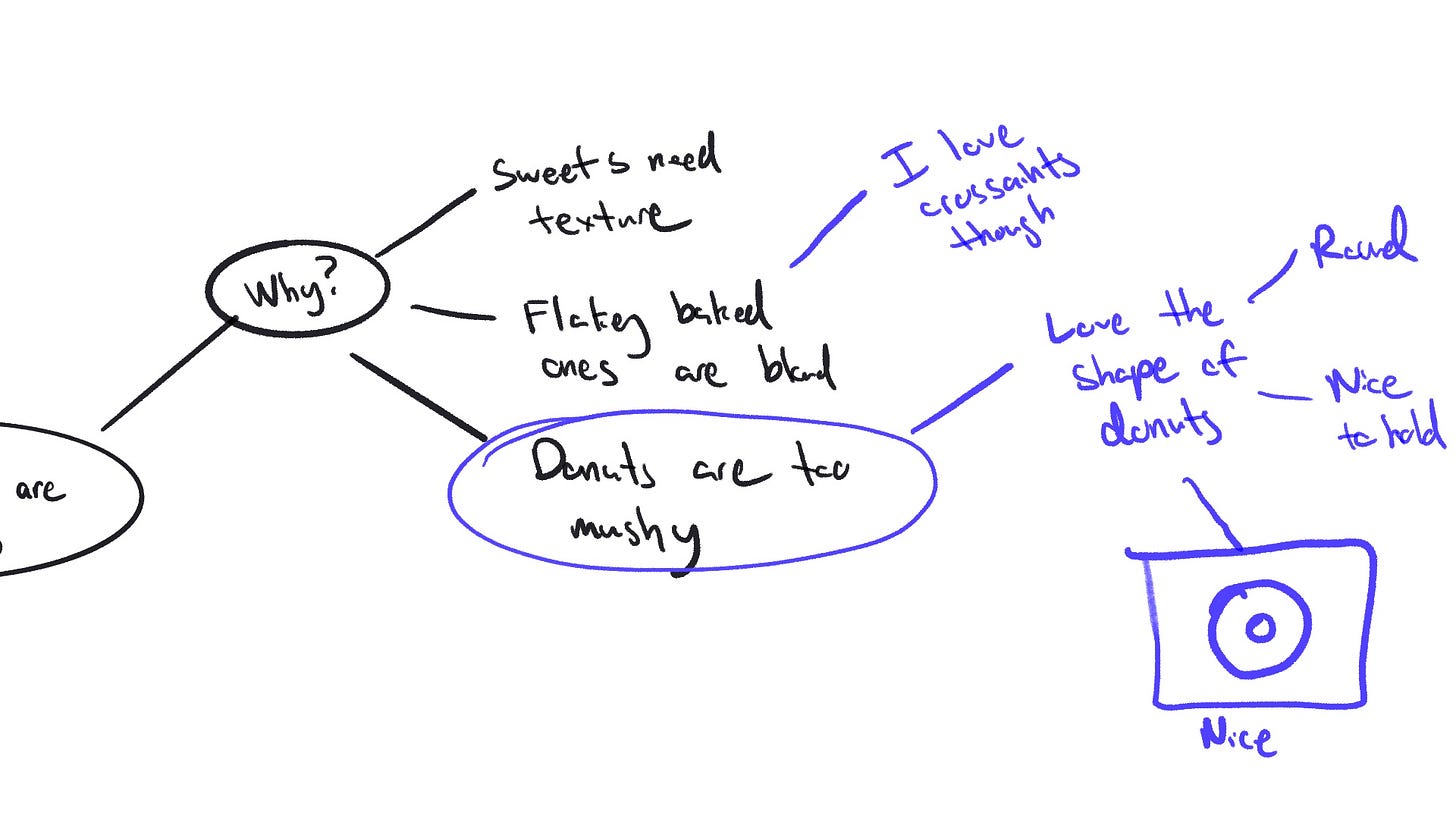 4. Bring it all together by converging
The final step brings all these ideas together in a convergent way. If you don't do this, you will spin in this galaxy of thoughts and get lost. You might not need to do this if the sole intention is to brainstorm. I like to notate convergence by bolding the area in the mind map or drawing bounds around the area.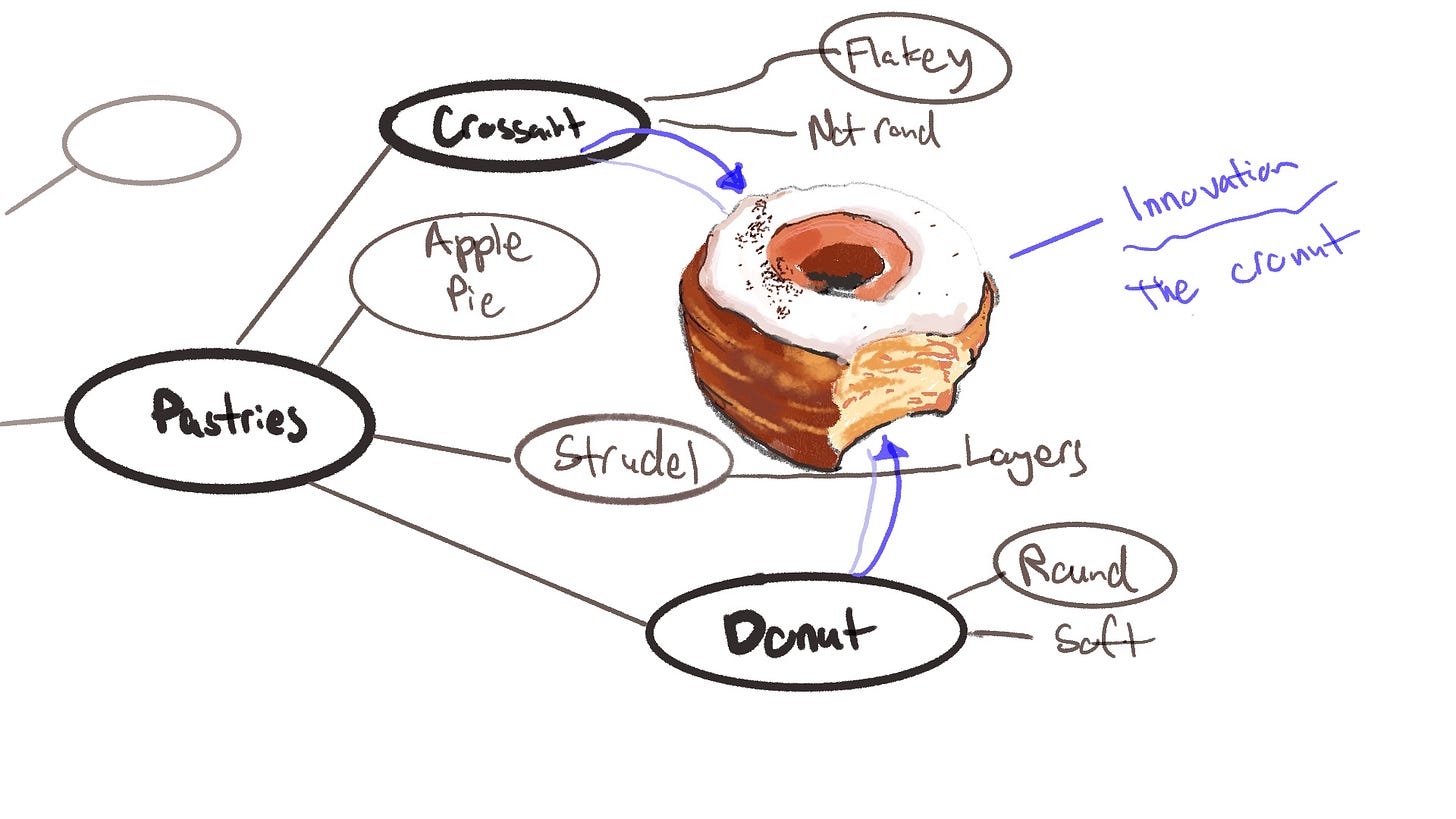 Congrats! You created a mind map.
Some of my favorite methods
Now that you had a chance to make a mind map, I'll share a few ways I like to use them. In any creative project, I start with two things: a mood board and a mind map. The mood board serves as a way to aide how something might look and feel, and the mind map structures the narrative.
Brainstorming
I use mind maps a lot for brainstorming. Quantity is the name of the game to put down as many thoughts as possible. Below is a working document of how I ideas thoughts for this newsletter.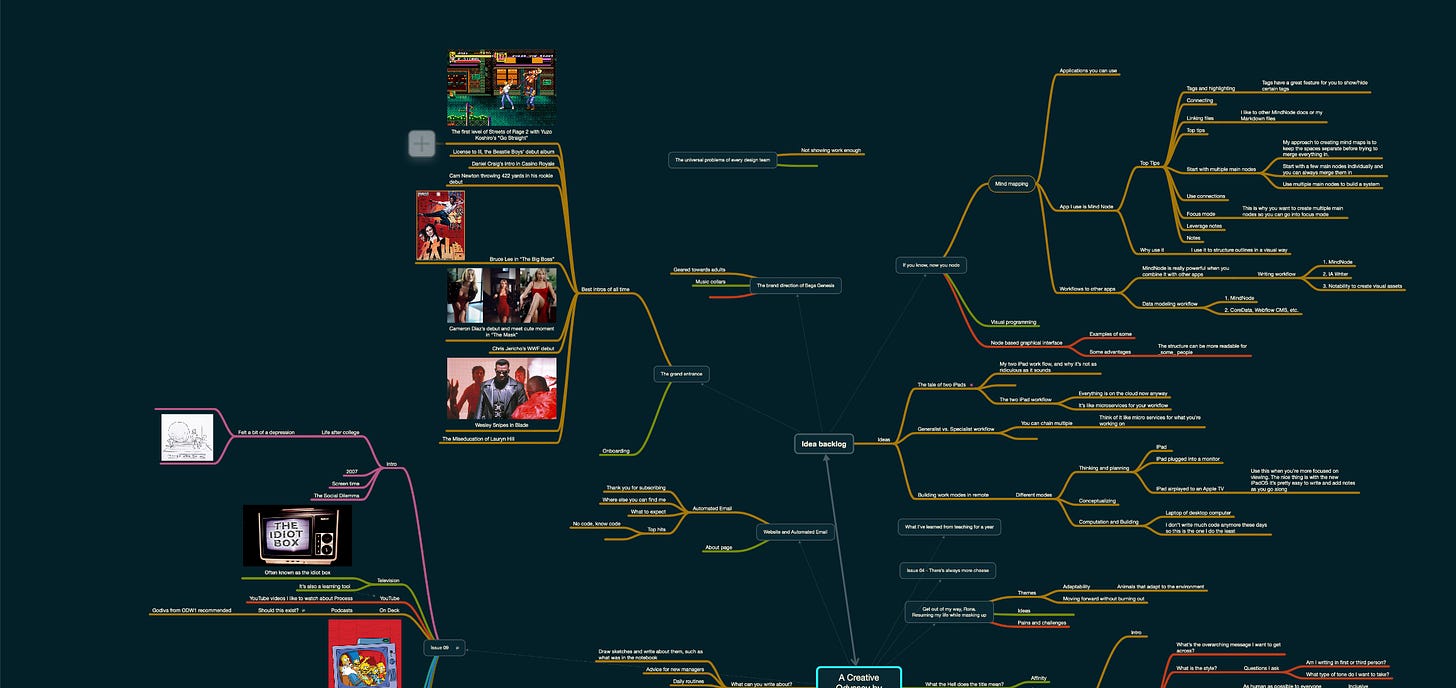 Go nuts with mind mapping—capture everything and anything that comes to mind. You'll have the opportunity to curate and refine later.
Creative connections
One of my closest mentors is a former Apple engineer who invented quite a few things during his tenure there. He would often use one of de Bono's techniques a lot for brainstorming called random input. You take two random words and based on what you draw from the bag of words, you try to generate as many ideas as possible.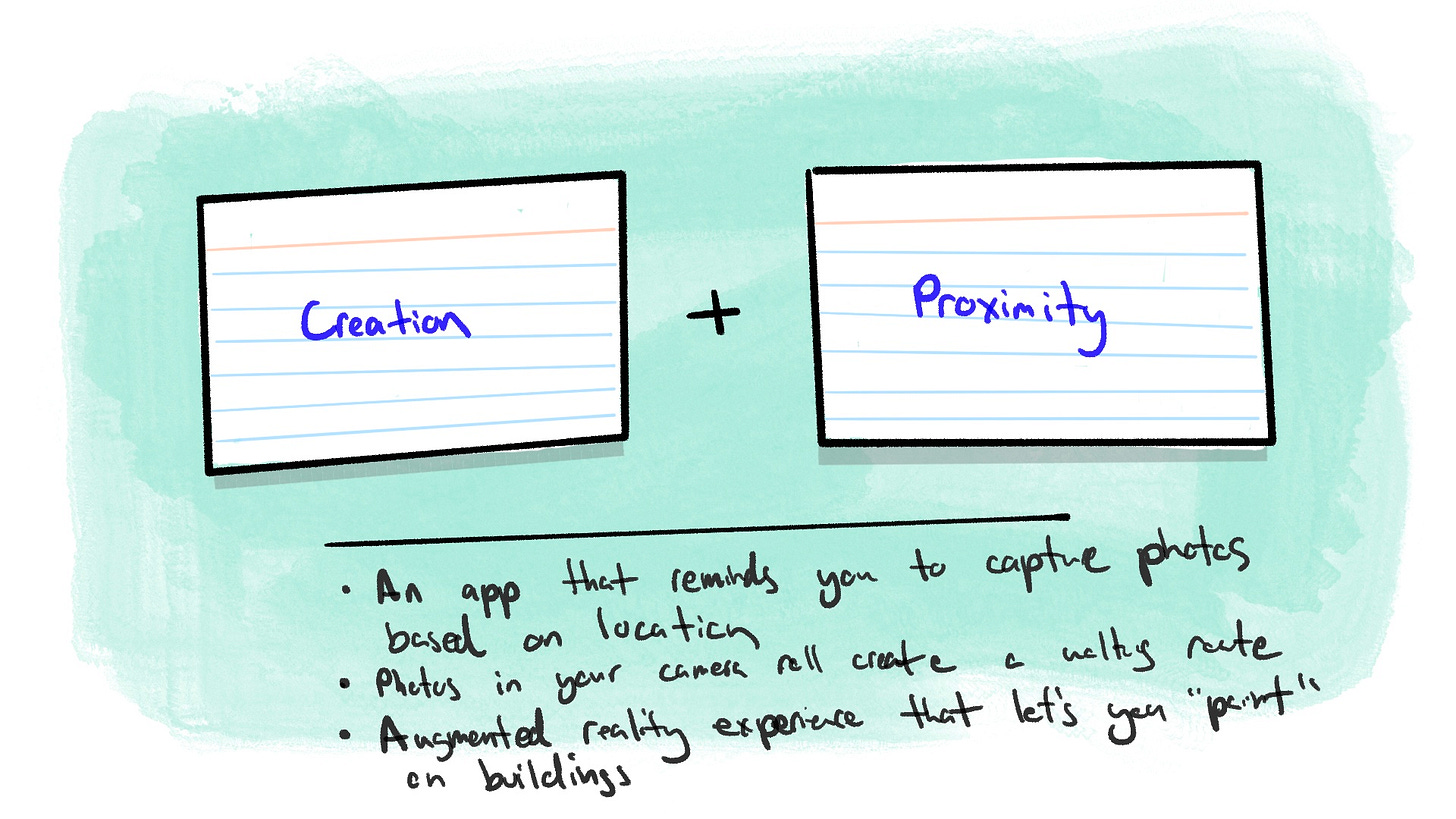 If this is still confusing, it's basically that Southpark joke about the manatee who tosses a ball with random words to create an episode of Family Guy. Innovation is often combining two elements that you might not think would connect...like the cronut.
Outlining for writing
One of the great benefits is to grab a node and move it around as a way to structure. If you're wondering, yes, I used a mind map to create the structure of this newsletter. In a lot of mind mapping software, you can export mind maps to various formats like markdown.
Structuring data
Mind maps work well for technical projects too. Technical and creative projects are similar methods, and I make no distinction. Whether you're a designer or engineer, structuring information is a really important skill. This could be creating a site map for a site, understanding how different states in a piece of software can work, or mapping out content.
Journaling
I've been off-and-on with a mind map journal. I add some themes and topics that have come to mind. A mind map is essentially a visual way to structure information. Mind maps help you create organic thought. I've been able to make some connections with dreams and real-life themes to help me think about things.
Challenge: Mind map for a week
Your weekly challenge is to create mind maps for a week and see if it helps your brainstorm process. Before you get started on software, I recommend using a pen and piece of paper to practice. For more information, there are many great articles about different mind mapping software. My recommendation is MindNode and I wrote a blog post about some tips on how to unlock its power.
I'd love to hear if it helped you unlock some creativity!
---
Sources cited