10 Years is a Really Long Time
Issue 02: Reflecting on this decade and pondering the next
"I've called science fiction 'reality ahead of schedule.'" —Syd Mead
We lost an art and design legend yesterday. RIP Syd and thank you for the inspiration to propel us into the next 10 years and beyond. From Double Rainbow to Grace from Boston (Peloton Wife), it's been quite a decade.
I'm writing this newsletter on my iPad Pro a device that didn't exist in the beginning for this 10-year block; at least for 27 days. I was reflecting with friends and family in Seattle when I was home discussing the 2010s. What keeps coming to mind for me is, "Wow, 10 years is a LONG time." Today is my birthday so there is always an overload on reflection and noodling for me during this time.
This is probably one of thousands of emails you receive for you to reflect or inform that privacy policies have updated. However, I appreciate you taking the time to at least skim this. A lot of stuff happened to the world and myself, so let's take a moment to reflect/reminisce.
The 2010s for me
My decade begins as it closes, sitting at a coffee shop, listening to Daft Punk, and thinking about what I want to become (this will likely be the case again in 2029). I keep saying to myself, "10 years is a damn long time!" It sounds obvious but if you take time to reflect what has happened you realize how much the world (and you) have changed through experiences.
What made the 2010s unique for me was it was the first time I was not in school. The 2010s were unstructured for me. I could do as little or as much as I'd like. Through tragedy in 2009, I found purpose that propelled me for the next 10 years. I lost my best friend, who drowned in a swimming accident on July of 2009.
Though I lost friends and family before, never have I experienced a sudden loss and with someone at such a young age of 25. Not a single day passes that I don't think about him, and it's wild to think that in my head he's still 25 years-old and I am much older now. What would he look like now? Though it was a very challenging time in my life, it also created a sense of intention and purpose: to explore, take risks, and cherish every moment as if it was your last.
No longer in school and seeking purpose in life, I decided not to let up.
Leaving Washington State and exploring cities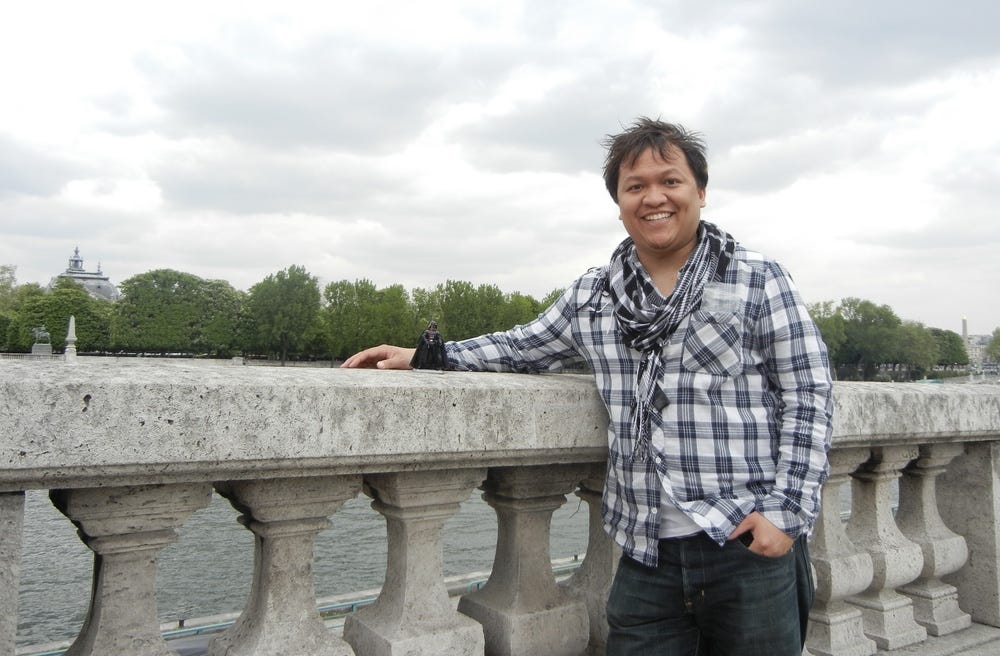 Photo: Me in 2010 in Paris, France
For the first time, I moved away from my home state of Washington to explore other cities. It started with me leaving my role at ExactTarget to live in Europe for a while. After 10 months in Europe I found myself coming back to Seattle with a desire to explore a new city, New York. After four amazing years in the Big Apple I returned to Seattle for a year and moved to San Francisco to join One Medical; a place where I would work at for the next four years.
Professional experiences
I took the most professional risk this decade. I left many jobs with nothing lined up and allowed serendipity to take over (I should acknowledge I feel very lucky that this was even an option). My experiences spanned from freelancing, co-founding a company with my friend Adam, working for some amazing Fortune 500 companies at Black Pixel while working remotely, joining One Medical early and seeing it continue to grow, and back to remote with my endeavors at Webflow.
What's going to be important for us in the 2020s?
The 90s were heavy on consumerism, and the 2010s were heavy on digital consumption
I'm not going to predict what's going to happen but can share with you some things I'm keeping an eye out on.
Decentralization and the rise of remote work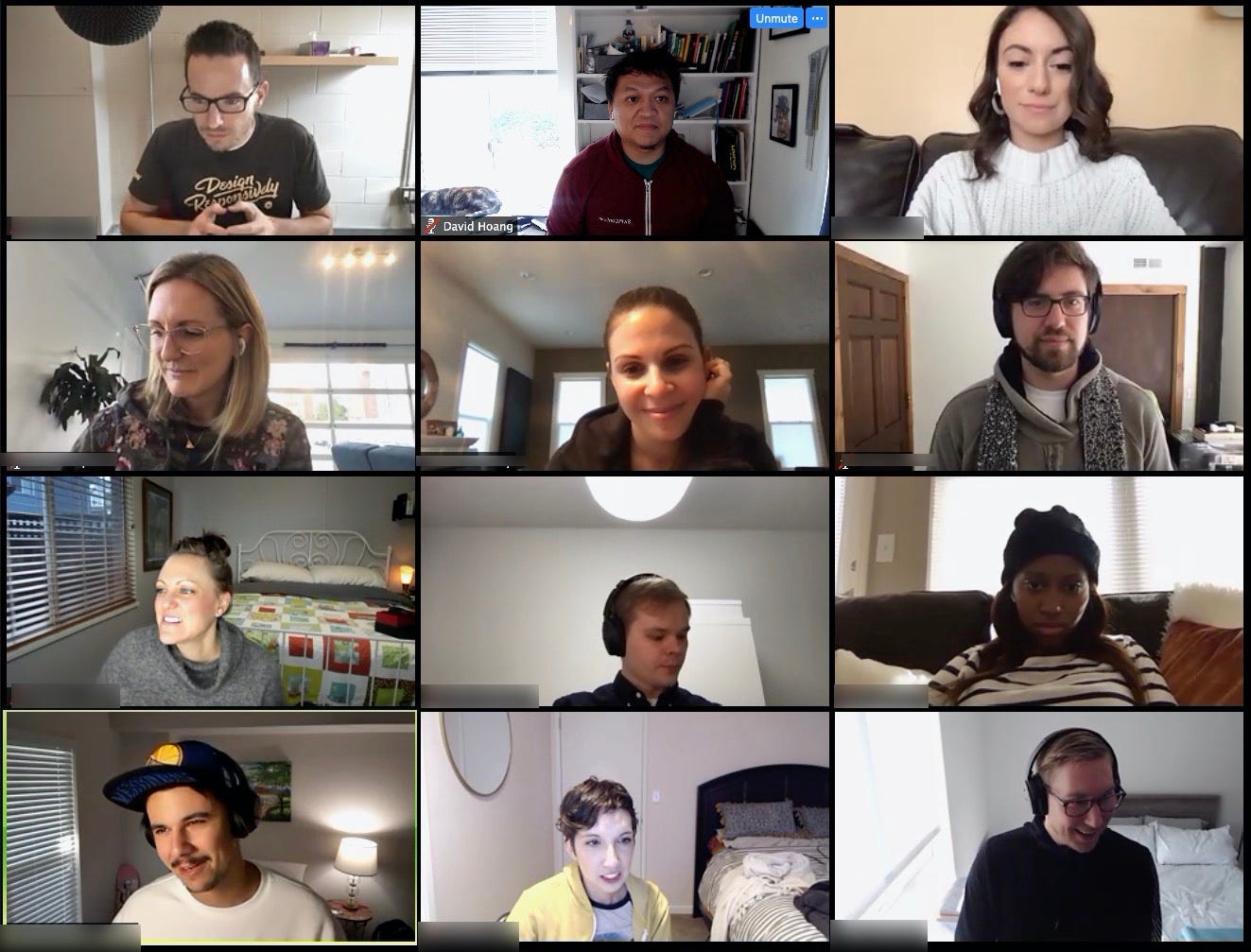 A huge compelling factor with joining Webflow is working remote again, and this trend will only continue to grow. The future of work will include enabling people to work with companies from all over the world and no longer have a need for physical offices.
One huge appeal for working remotely is I get to work with people I otherwise wouldn't get to and they are usually the most diverse teams I get to work with.
Remote also allows better accessible ties and gives people with disabilities and mental health needs to have the option to work from home.
The return of personal and owned web content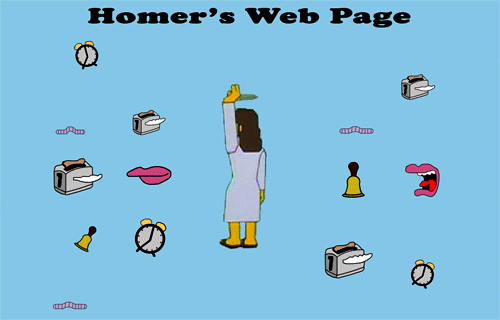 GIF Alt: Homer's Web Page from The Simpsons episode The Computer Wore Menace Shoes
I believe the biggest unintended consequence of an invention in the 2010s is the concept of infinite scrolling.
We'll see people opting out of streams and feeds and focus on building personal content.
Extensibility of products to create
The next decade will move from giant monolith apps to become more extensible for people. What I mean by this is users will require deeper customization that they can control. Tools like Airtable, Notion, Parabola, Webflow (of course), and many others will empower people to create with product building blocks. Begun, the digital maker movement has.
Designers have a larger role to play in accessibility, ethics, and sustainability
So apparently we can't just keep shoving used razor blades into walls, which is the most Boomer thing I've heard in my life. Designers will really need to focus on sustainability and the impact of our decisions. We'll also need to be held accountable for those decisions. The 2010s started with style and Dribblizing design, and the 2010s will need to focus on function and substance.
Fine, some predictions for the 2020s
Okay, making no predictions are no fun. Here are a few things that will probably definitely happen:
The Simpsons will come to an end

Facebook will no longer be one of the tech giants

Designers will continue to argue on Twitter about if they should learn to code

I'll finally be in good enough shape to go work out at Equinox Gym

Nine Inch Nails will continue to perform because they are immortal

The majority of design work will be done on a tablet, augmented reality, or 3D

People will stop using smart phones

Skynet will send a Terminator back through time to stop people from making Terminator movies
I'm excited that I don't have to hear people talk about Game of Thrones and feel obligated to keep up (I have no issue with GoT, but never got around to watching it). I'm really grateful I have a cat who has spanned three decades (Wilson is now 17) and really has been such a great ride-or-die partner throughout my life.
What will the next 120 months look like for you? As you think about what's important, what comes to mind?
Wishing you a Happy New Year and see you online in 2020!